Swimming in the dark
2014-07-25 09:08:59
Me and My friend Helen went to the Beach pretty late a few days ago, omg it Was so cold in The water and the were lot's of jelly fishes!!! Later by 01.00 we went down to the beach again and jumped in to the water, we couldn't see anything but it Was fun! :)
---
5 Ways to style your shorts
2014-07-22 18:48:59
The sporty style
A typical tennis cap, sneakers and a sporty shirt and last sunglasses
Inspiration from a boat
A striped sweater with a navy blue blazer, flat boat sandals and see through glasses 
Forest, perfect for a chilly summer evening
A green baggy knitted sweater, brown cluch, comfy heels and a long petite necklace 
 Denim meets Denim
A denim shirt in tucked in the shorts, a pair of flat slippers, a brown small clock and finish the look with a straw hat!
Hey festival chic
A perfect baggy croptop, sandals with heel, round glasses and a chunky bracelet
---
Panic 2.0
2014-07-17 23:09:36
Such a day I had yesterday, I had panic all morning cause I would catch a bus and everything diden't just work out The way I wanted... And it Was so hard to find an outfit, but yeah this is what I found and I think it kind of worked! Besides..love My new hat!!!
Jeans - Gina tricot // Top - zara // hat - BikBok // Bag - H&M (bought 3 yr ago)
---
Fashion: Off
2014-07-14 19:22:37
Im sitting right now in the bus on the way to Malmö. Im going to my dance, im totaly exited! Besides fashion I really love to dance, some of you alredy knew that cause i've mention it before.. I think ._.
Whatever! It sucks that I need to sit on the bus 1 hour to get to the dance.. So here are some pictures I just took.. Oh lord.. #werkbitch
---
.
2014-07-13 00:35:27
---
Oh no!
2014-07-09 00:03:00
Oh my god it's been so hot today.
Been on the "beach" with my friend Helen a bit in the afternoon ..when the sun was not so strong. We chilled on espresso house a little before we went to the beach...annnnd...  I took the first dip of the year today! Actually it was not so cold in the water as I thought it would be :) 19 degrees*
And I hope that the Swedish weather stays for a while now..
---
And baam
2014-07-08 01:01:00
Woww.. I have decided that I mabye should start to write my blog in English so that my readers from other countries can understand. And nothing will change in my blog, besides the language. Sometimes I may upload something in Swedish but yeah.. I shall see if this is gonna work out! 
I have been so busy with work and stuff but I will try to update my blog as much as I can!
Yup.. Im now uploading rest of the outfit pictures that I took with Maggy last week. I really love this first picture and couldn't wait to upload it and show it to you guys! 
Top - H&M // Skrit - H&M // Bag - River Island // Shoes - H&M // Sunglasses - H&M
(yes h&m overflow)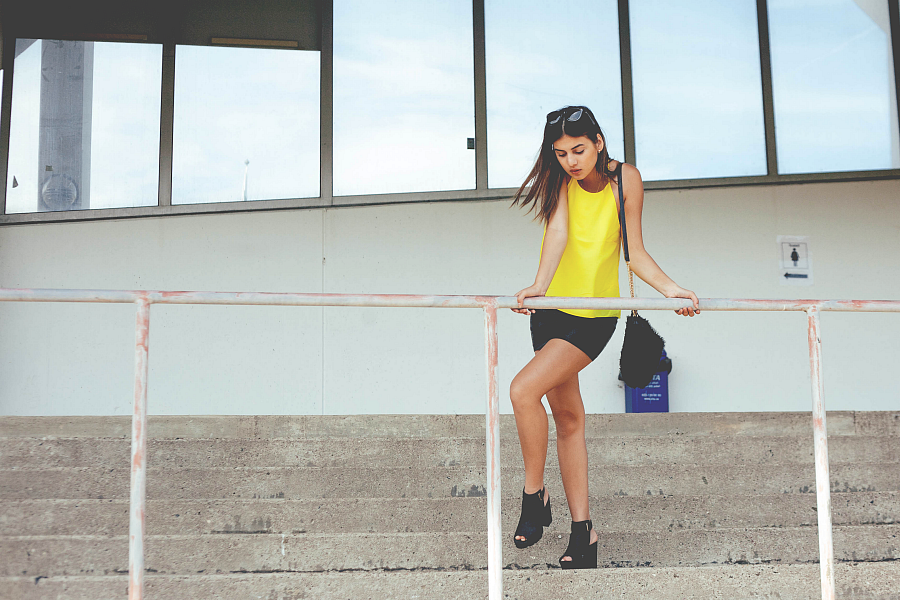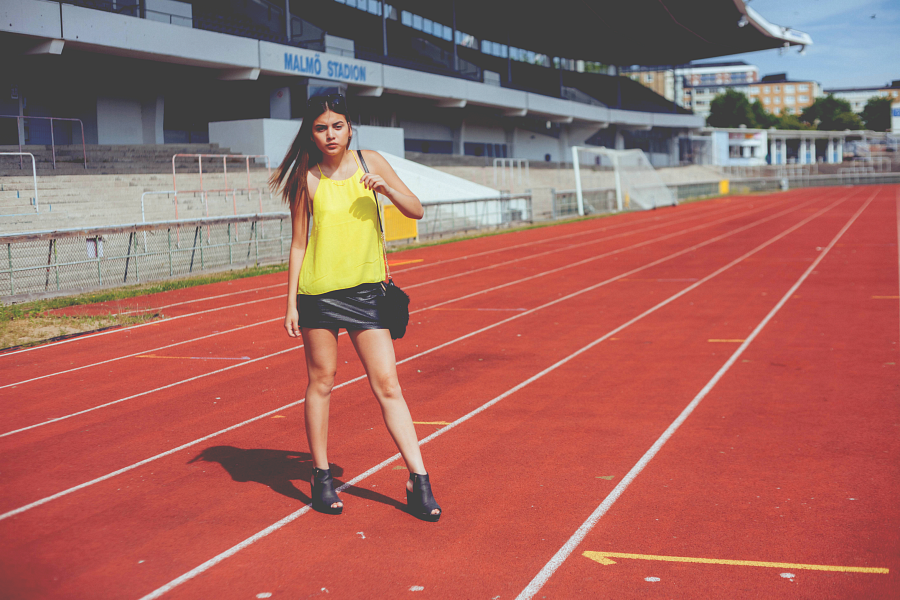 ---
Goodbye Disney...
2014-07-01 03:11:54
Them pictures are killah fresh!
Keep it up! I frikkin love it
#JoeJonas
---